January 2020 Week 4 - Wuhan Virus - As An Investor, Should You Be Worried?
By now, I think all of you have known that we are on the verge of another virus outbreak like Sars, commonly known as the Wuhan virus. It is apt that we look from history and see the impact of such virus outbreak on the market - and what we can learn from it.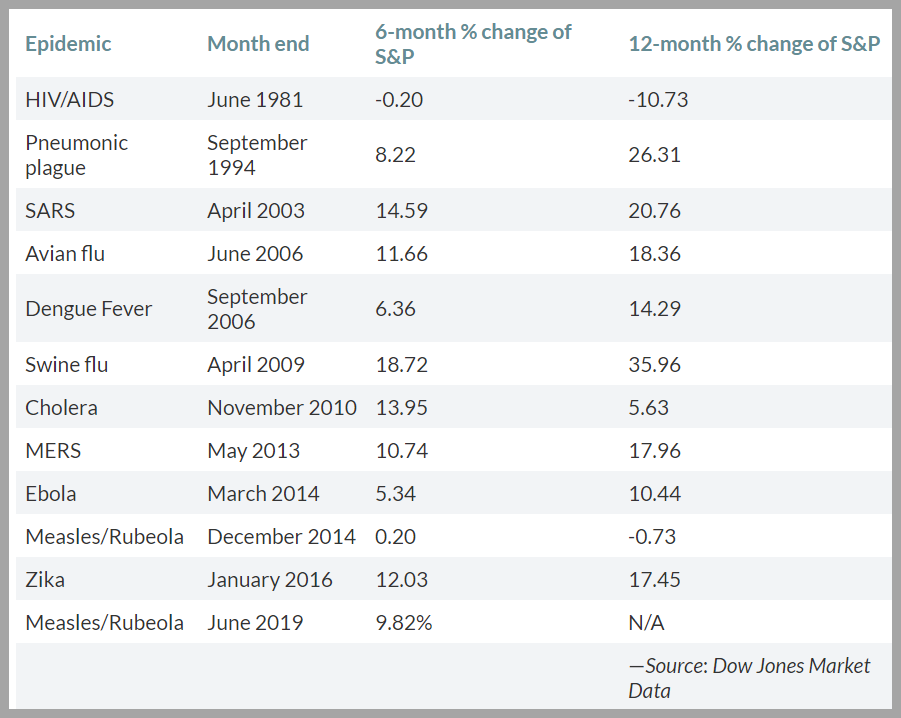 Source: Marketwatch
As you can see, for most of the time - based on history, the S&P keeps on going up despite the many virus outbreak like SARS, Avian Flu and Ebola.
Of course, past indication does not guarantee future, but it shows that the economy is resilient over the long run. And my opinion is that if we invest in good businesses with good sustainable competitive advantage, we will likely do well over the long run.
And I think one fundamental thing about human is the fact that we are survivors. And throughout the past century, it is a good bet to not go against humanity.
-> 1. ATTEMPT THE QUIZ BELOW: (ONE-ATTEMPT ONLY) - Test your investing knowledge now!
-> 2. WHATSAPP ME YOUR SCREENSHOT OF YOUR FINAL SCORE & DISCUSS THE QUESTIONS YOU GOT WRONG WITH ME AT +65-8394-6824