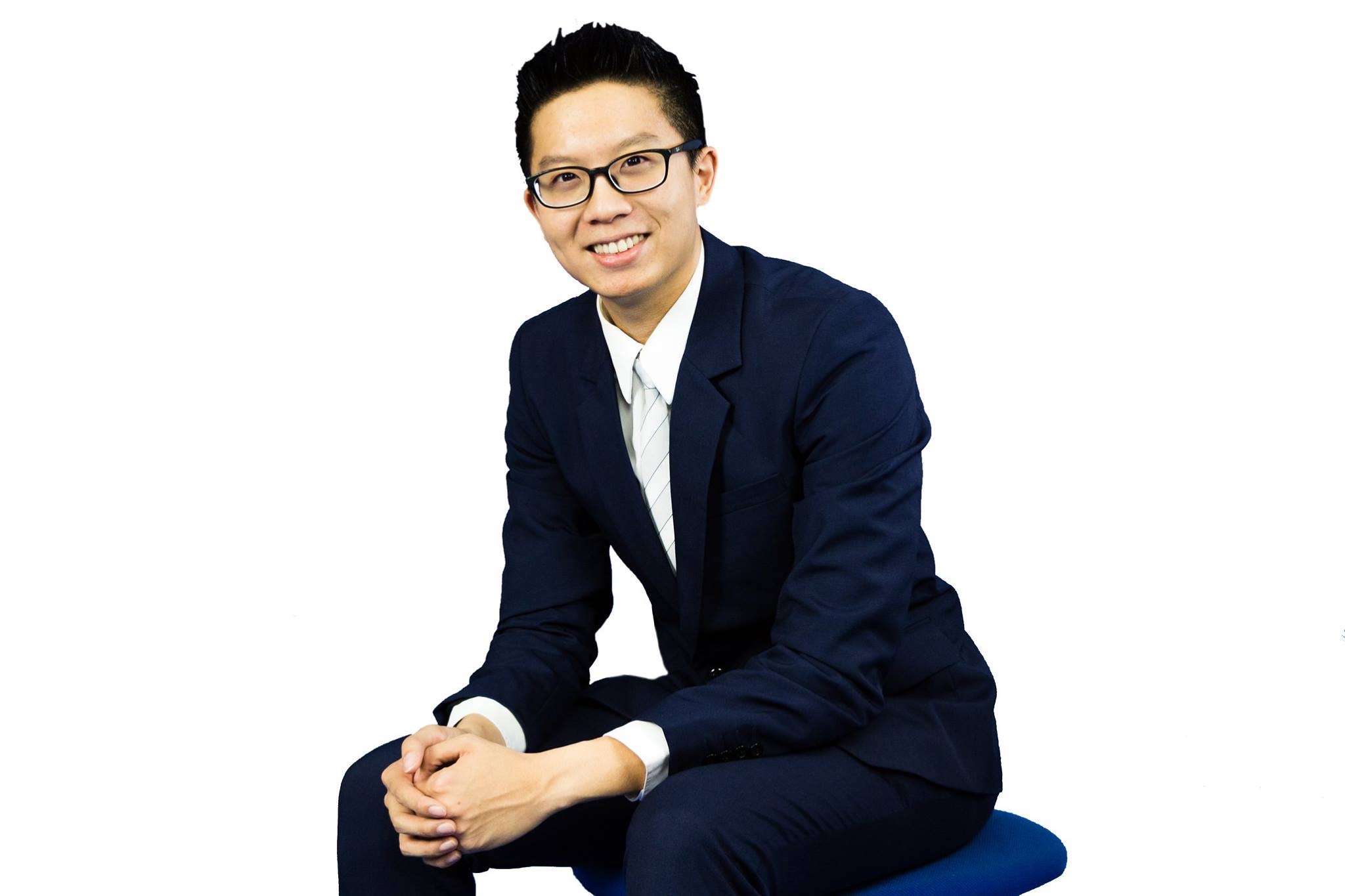 Yes that is me above acting cool. Now that I have your attention, let me share even more about who am I.
I have been investing in Singapore and U.S. stock market using value investing and options selling strategies since I was 21.
I started Re-ThinkWealth.com when I was 22 to pen down my thoughts on investing and to share it with like minded friends.
I also share my track records (updated quarterly) there for all to see.
I am currently managing my family's stock portfolio and my end goal is to set up a sustainable and successful fund focused on value investing and options selling.
When I was 21, I started to fall in love with value investing.
Value investing is a close to a century old proven strategy. Commonly used by the world's most successful investor, Warren Buffett (USD 85.5B net worth as of 31 March 2018).
Back then, I started investing in U.S. and SG stock market with my 4 figure savings. I saved the 4 figure savings from my part time work in sales (I worked hard and saved a lot).
I also worked at Subway, Carl's Junior and Sushi Tei before as a waiter before I saved enough to focus on stock investing.
I started to make money in more than 90% of the stocks I bought and sold.
I managed to do that by using this method called value investing.
This method seems so logical to me. And at the same time, equally exciting.
Investing is so dynamic. Because it is a combination of both art and science.
We do not need a high IQ to be able to invest well. What we need is a combination of a good heart (emotional control) and a good enough brain (common sense).
You can start investing with as little as $1,000.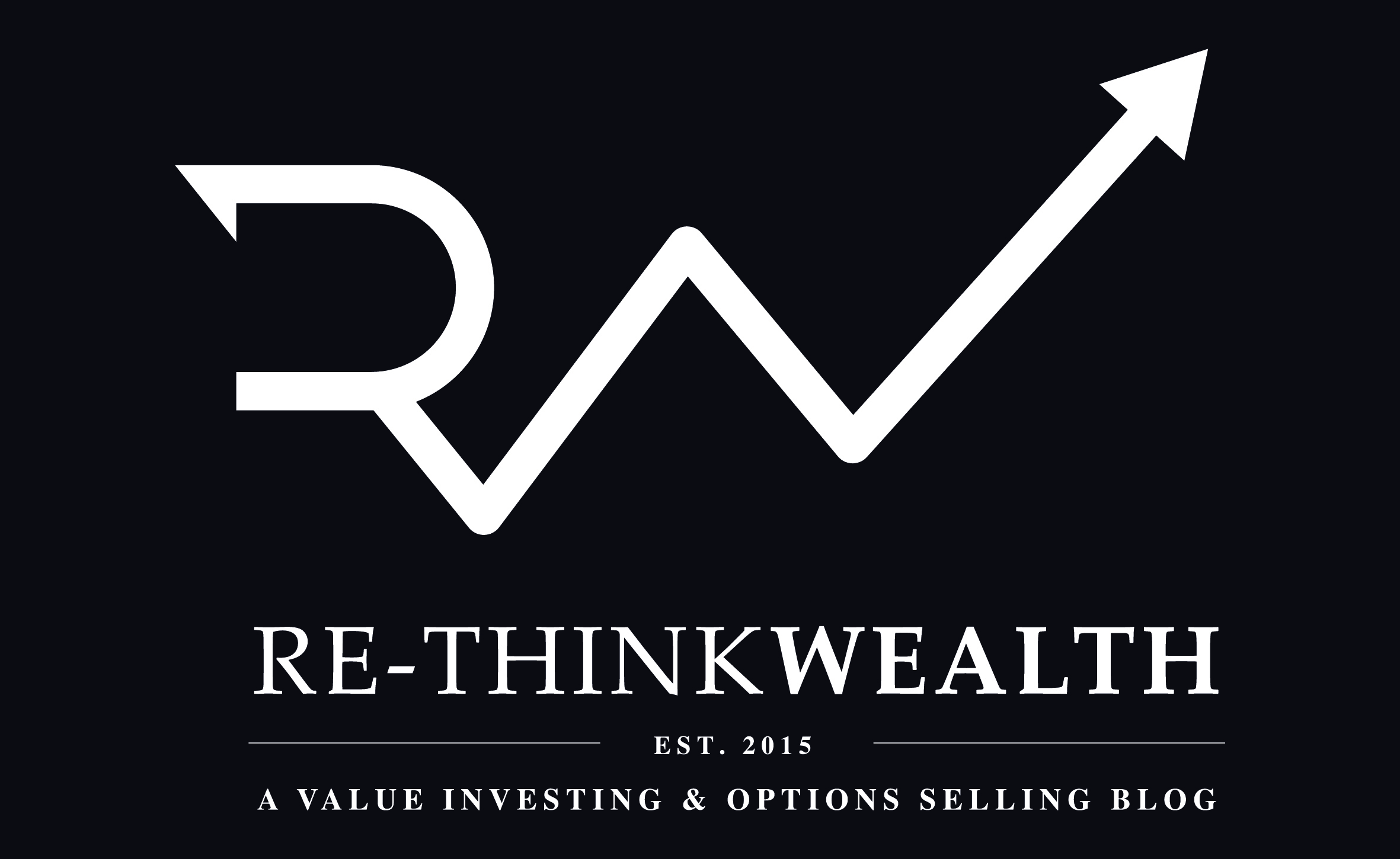 Since 22, I started to pen down my investment journey in a personal blog at www.re-thinkwealth.com.
You can check out some of my insights there.
I pen down my reflections and results there out of pure passion in investing.
I realized that the more I write, the clearer my thinking becomes. And the better my investing decision and thought process gets.
It is only through regular reflections that we can be a better investor.
Throughout the years, I made lots of money as a simple guy who simply follows a proven structure known as value investing.

By Age 24, I Manage Over US$150K Compounded Through Value Investing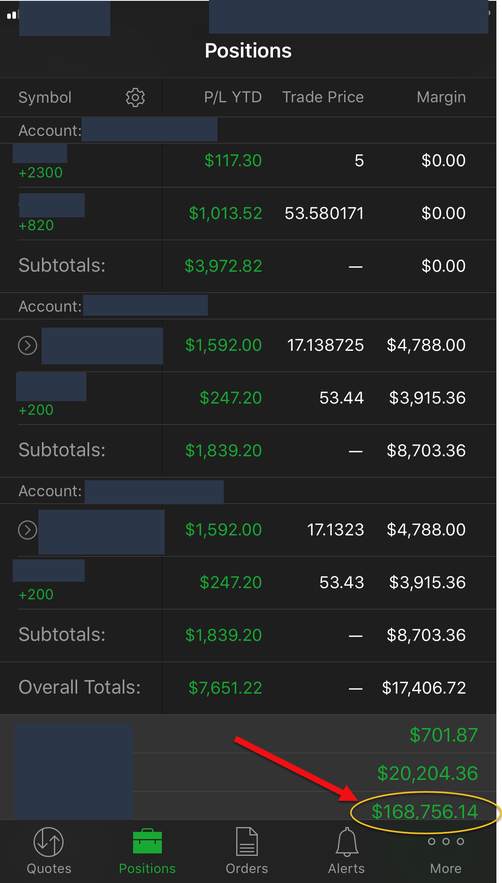 What Do You Think Value Investing is Really About? Is It Risky?
To me, it is simply a structured process of knowing what business we understand. Sticking to the business we understand. Analyzing that business, valuing it and after we have conviction, buy it.
Then, managing our emotions by being patient. It is about understanding the fact that humans are emotional creatures.
One of the framework that I use is called the Charlie Munger's two-track analysis. It is essentially a thinking process that Charlie (Berkshire Hathaway VP) goes through when thinking about investment.
"Personally, I've gotten so that I now use a kind of two-track analysis. First, what are the factors that really govern the interests involved, rationally considered? And second, what are the subconscious influences where the brain at a subconscious level is automatically doing these things – which by and large are useful but often malfunction?" - Charlie Munger
The key to the two-track analysis is simply to be aware of:
1) The logical assumption at play.
2) And the emotioal assumption at play.
Hence, being self-aware is one of the key to successful investing.

Over The Years, Many Asked Me to Teach Them Value Investing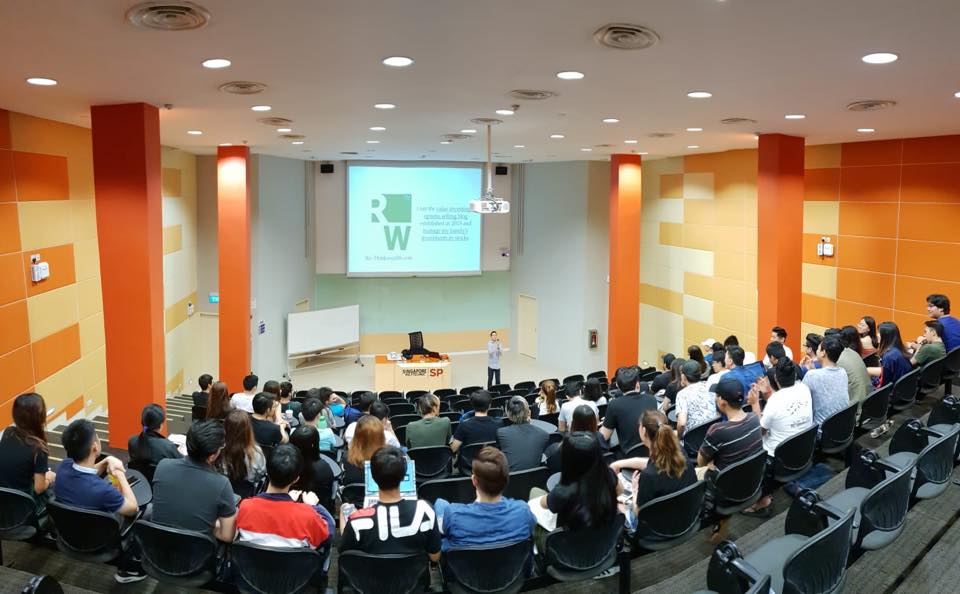 Many of my friends started asking me to teach them stock investing.
Because they saw the good results I got from doing it.
But I told them that my focus is ultimately to set up a value equity fund.
So, I decided to teach 1 on 1 (with limited intake) and purely through online means.
This is more flexible and more effective than teaching in groups.
While at the same time, I can focus on continuous learning to be a better investor.
This way, I can pass on my learning continuously to those who have signed up for my 1:1 teaching course at the VIM Club.
Learn Investing From Chris Now >>
My Investing Style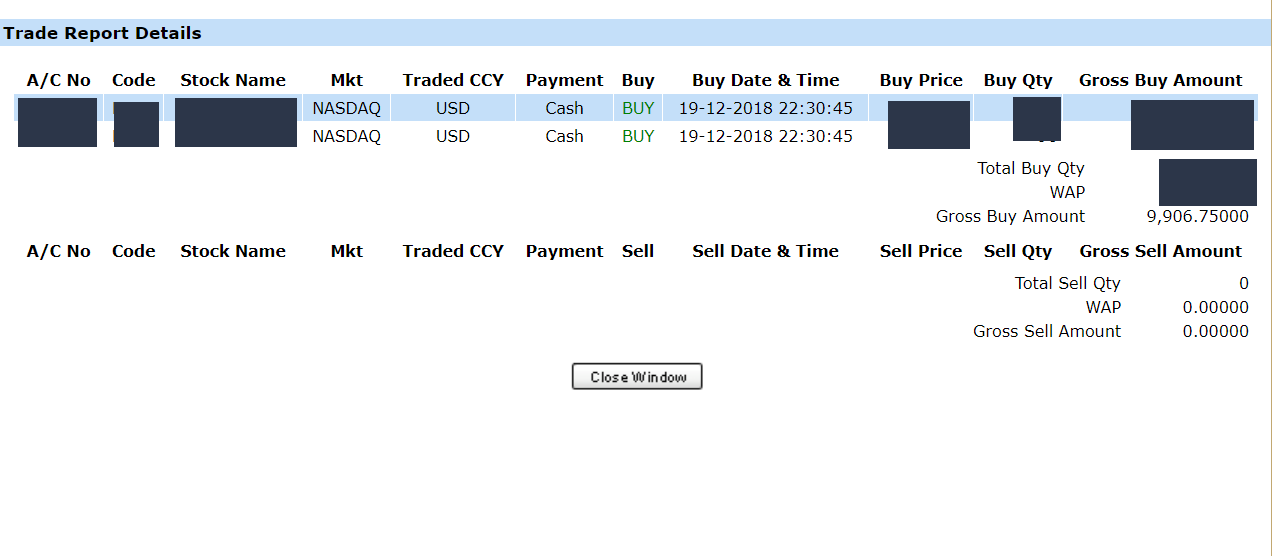 I like to invest in beaten down companies.
Somehow, it usually pays a huge dividend. But well and safely covered by ample free cash flows.
This method requires us to focus a lot on the payout ratio of a company. And understanding the company well.
Which I will teach you exactly step by step how in the course.
For example, payout ratio is an important metric for us to understand as value investors.
It is a simple yet useful metric to analyse a company's dividend paying ability.
And whether it is overstretching itself as a company.
Payout ratio is simply put - the percentage of net income that the company pays out as dividends to its shareholders.
A payout ratio of 30% for a company simply means that the company is paying out 30% of its net income as dividends to its shareholders.
For example, in one of the ideas I invested in, I averaged down on the company at $16 and that represents an annual dividend yield of around 9.5% at that price.
The dividend yield may seem high - but its payout ratio is only 50%.
That means that they are not overstretching their payment ability at the current 9.5% annual yield.
This also means that by paying 9.5% dividend yield, they still have about half of their net income to save up as retained earnings to reinvest in the business in the future or simply save it as cash.
So payout ratio is an important metric for value investors to look at because for people like me, I appreciate dividend as an income.
While waiting for my capital gains to come.
Of course, you cannot blindly follow this strategy.
Investing is very dynamic.
So I will teach you how to look at every company holistically. Not just from dividend perspective.
So you can make your own best decisions.

Learn Options Selling for More Profits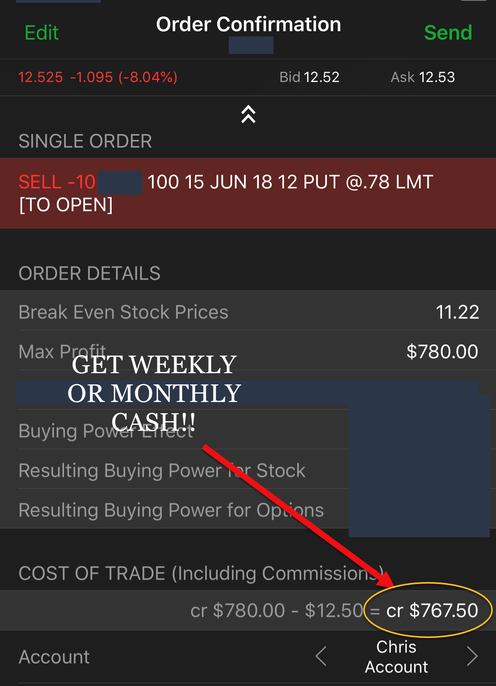 Options selling is something that we can make use of. Once we understood and know how to apply value investing.
Options selling can be very risky if one do not know how to apply it correctly.
Options are a form of derivative -- financial instruments whose price is derived from other underlying financial instruments -- In the case of options; their prices are derived from stocks.
Options selling is like providing insurance contract to people, and in return, we receive a premium from them.
That premium we received from selling options is the cash flows that we generate.
I love options selling because it gives me additional cash flow safety when used properly together with value investing.
The foundation of options selling is that we must master value investing first.
Learn Options Selling With Chris >>

Selling put options is Warren Buffett secret weapon.
In April 1993 Buffett sold 30,000 contracts of Coca Cola stock that will expire in December 17, 1993 at the strike price of $35 for $1.50 of premiums per stock.
After that, he added 20,000 more contracts. In total, he got paid $7.5 billion in cash up front.
If the stock stays above $35 on December 17, he gets to keep the cash and if it drops below $35, he will purchase the stock effectively at $33.50.
Here's an example that shed even more light on how and why Buffett sold put options:
"Our put contracts total $37.1 billion (at current exchange rates) and are spread among four major indices: the S&P 500 in the U.S., the FTSE 100 in the U.K., the Euro Stoxx 50 in Europe, and the Nikkei 225 in Japan. Our first contract comes due on September 9, 2019 and our last on January 24, 2028. We have received premiums of $4.9 billion, money we have invested. We, meanwhile, have paid nothing, since all expiration dates are far in the future. Nonetheless, we have used Black- Scholes valuation methods to record a yearend liability of $10 billion, an amount that will change on every reporting date. The two financial items – this estimated loss of $10 billion minus the $4.9 billion in premiums we have received – means that we have so far reported a mark-to-market loss of $5.1 billion from these contracts.
One point about our contracts that is sometimes not understood: For us to lose the full $37.1 billion we have at risk, all stocks in all four indices would have to go to zero on their various termination dates. If, however – as an example – all indices fell 25% from their value at the inception of each contract, and foreign-exchange rates remained as they are today, we would owe about $9 billion, payable between 2019 and 2028. Between the inception of the contract and those dates, we would have held the $4.9 billion premium and earned investment income on it." - Warren Buffett
Warren Buffett usually sells a long term dated options.
It is usually 6 months or more.
And he uses the cash proceeds to generate investment returns.
I will make sure you know how to apply options selling on top of value investing - two ways for you to make consistent passive income - if you join my course.